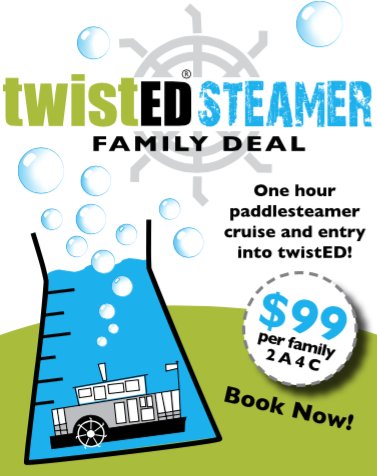 Travel Route
Day 1 - Melbourne to Portsea
Day 2 - Portsea by Car Ferry to Daylesford
Day 2 - Daylesford to Bendigo
Day 3 - Bendigo to Echuca
Day 4 - Echuca to Milawa
Day 5 - Milawa to Healesvile
Day 6 - Healesville to Yarra Valley & Melbourne
Day 1 (AM) - Depart Melbourne to Portsea
Distance
- 110km
(  1hr 33 mins )
Glimpse the lifestyles of the rich and famous at Portsea's millionaire mansions, toast local characters at the historic Portsea Pub and feel the sun on your back as you stroll the beaches.
See how the other half live
Spot Melbourne's rich and famous around Portsea during holidays. Take the Millionaire's Walk to Sorrento along cliff tops, through landscaped gardens and past private jetties for vantage points of their imposing mansions. Take in stunning views of the calm waters of Port Phillip Bay and the contrasting ocean beaches.
Summer on the water
Watch as surfers and iron-men battle it out in summer competitions or build your own skills on the water with a spot of sea kayaking. Portsea's location at the tip of the Mornington Peninsula means you can cool off at a safe bay beach and be riding the surf at the ocean beach just minutes later. Slow down after a day out in the water with an evening with friends on the green lawns of the Portsea Pub. Learn to scuba dive amid sea dragons and rays around Portsea Pier. Experienced divers can explore the reef system to the left of the pier, or venture by boat to outlying reefs and historic wrecks, like the former warship HMAS Canberra. Trade bathers for hiking boots and set off on the 100-kilometre Mornington Peninsula Walk, or try out one of the shorter stints into Point Nepean. Take in peaceful bays, wild coastlines, tranquil bush, native animals and important Victorian history.
Defending Victoria's coast
Explore the fascinating labyrinth of nineteenth century tunnels and fortifications in the Point Nepean National Park that were built to guard Port Phillip heads. Pay a visit to the historic Quarantine Station, established in the early 1800s as grazing land and repurposed as a haven for refugees.
Suggested Dining
Try the famous Portsea Pub for a great steak or for a casual experience say g'day at Hello Gorgeous
Overnight
Portsea Village Resort. Light and airy, each of the stylish apartments is well appointed with a spacious open living area, complete with wi-fi, TV, DVD and Foxtel. There is also a fully equipped kitchen, dining area, laundry facilities and a private balcony with sea and garden views. Choose from a one, two or three bedroom apartment, all with luxury king size beds and well equipped bathrooms.
Day 2 (AM) - Depart Portsea by Car Ferry to Daylesford
Distance
- 132km
(  1hr 48 mins )
Sorrento to Queenscliff
A spectacular 40-minute trip across Port Phillip Bay on the Queenscliff Sorrento Ferry Service. Travel between the Bellarine and Mornington Peninsulas and watch for dolphins and whales while taking in stunning views of Melbourne's coastal regions. Board as a passenger or bring your car.
The heart of Victoria's Spa Country is Daylesford & Hepburn Springs – here you will find the largest concentration of naturally occurring mineral water springs in Australia and the largest critical mass of holistic practitioners in the Southern Hemisphere. Visitors can indulge in a myriad of different treatments and therapies at one of the many indulgent Day Spas.
Your quest for rejuvenation and relaxation with the restorative waters is part of a tradition dating back more than 100 years. Today it's a total body experience where you can indulge in more than 200 types of therapies and treatments, including massage, facials, mud baths, reiki, naturopathy, and even astrology.
Once your feeling on top of the world take a stroll down the picturesque main street, through the open artists studios and galleries - including the famed Convent Gallery. There are award-winning restaurants like the Lake House, which has won numerous awards, fabulous cellar doors, provedore stores and fantastic coffee palaces to indulge your tastebuds. A haven of tranquil indulgence.
Grange Bellinzona is situated in the heart of the pretty and historic village of Hepburn Springs and welcomes you with its elegant heritage style. Surrounded by beautiful natural beauty and the Wombat Forest as a backdrop, this Edwardian venue offers an excellent environment for a relaxing retreat for all.
Day 2 (1:00pm) – Depart for Bendigo
Distance – 75km (  1hr )

Arrive Bendigo
Experience the wonderful contrasts of Bendigo as you explore its vibrant arts hub and flourishing food and wine scene set against its rich history, grand architecture and magnificent gardens. Sample stunning contemporary cuisine in historic buildings, admire modern art in venues new and old, and explore the city's fascinating history at museums, gardens and galleries.
History and heritage
Take a walk or ride on Bendigo's talking tram and explore the city's heritage architecture. Don a miner's hat and dig up a wealth of goldrush history on a tour of the Central Deborah Mine, or explore the city's Chinese heritage at the Golden Dragon Museum. Get behind the wheel at Australia's oldest working pottery, Bendigo Pottery, or admire the delightful conservatory, cascade waterfall and open-air fernery of Rosalind Park.
Art and culture
Discover Bendigo's vibrant arts precinct while wandering along View Street. Pop into the Bendigo Art Gallery (1887), which contains a collection of Australian art dating back to the 1850s and attracts significant exhibitions from across the globe, and explore the host of smaller galleries and antique stores around town.
For performing arts, catch shows big and small at the elegant Capital Theatre (1873) and the brand new Ulumbarra Theatre, set in grounds of the historic Sandhurst Gaol.
Wining and dining
Take time out to visit some of the 80 local wineries in the renowned Bendigo and Heathcote wine regions. Dine with a view of the vines, sample local varietals at cellar doors, and learn why the area is famous for its magnificent shiraz.
Foodies, prepare to fossick for fabulous local produce – pick up a copy of the Food Fossickers Pocket Guide at the Bendigo Visitors Centre.
Suggested Dining
Try a piece of Spain at Masons of Bendigo or go downunder at Basement on View for a great lunch, High Tea or Dinner
Overnight
Langley Hall Bed & Breakfast for a holy experience. Built in 1904 this grand mansion was built for the Bisop of Bendigo and has been lovingly restored.
Day 3 (AM) – Depart Bendigo for Echuca
Distance – 91km (  1hr 10 mins )
Take in the Murray River's historic charm in Echuca, Australia's Paddlesteamer capital. Steeped in heritage, Echuca is home to the world's largest fleet of operating riverboats as well as fine-dining restaurants and an array of water sports.
Old world charm
Named after the Aboriginal word for 'meeting of the waters', the Port of Echuca was one of the busiest on the Murray. Today, the whistles of the paddle steamers still ring out as restored steamers travel in and out of the old port precinct. Wander through the red gum walkways towards the Discovery Centre and learn about Echuca's rich local history. Take a lunch river cruise aboard PS Emmylou, an authentic paddle steamer and imagine the bustling riverine trade routes of old. Day and overnight cruises will keep both the young and old entertained. Hop back on dry land and stroll through the Echuca wharf and Murray Esplanade where heritage buildings house lively shops and cafes, including the 1864 Star Hotel with its underground escape tunnel.
Out and about
It's not just all about historic sights either. The vibrant town hosts one of world's biggest water ski festivals, the Southern 80. Check out the Riverboats Music Festival, which takes place under river red gums in a natural riverside amphitheater. Paddlesteamers meander past all weekend while corellas chime in to the music at sunset, making the perfect conditions for a dance party in the bush. Take advantage of some of the best dining experiences the Murray has to offer. Savour the contemporary regional menu at Oscar W's, pop into friendly country pubs, and check out traditional bakeries and chic wine bars.
Suggested Dining
Try Oscar W's at the American Hotel. Start with a drink at the bar and then head into the Dining Room for a world-class experience. For a more casual dinner head to Cares on High Street for great food and a view of the main street.
Overnight
Talo Retreat@Moama on Murray Resort offers guests a unique opportunity to experience the beauty, peace and tranquility of the bush while enjoying all the creature comforts of a hotel suite. Yurts offer a unique style of accommodation providing an experience you will never forget. Inspired by traditional nomadic Mongolian dwellings the Yurt is a circular room set on a timber floor with canvas walls lined with Australian wool. The interior features timber lattice and a beautiful domed skylight allowing stargazing from the comfort of your very private room. Enjoy the experience of sleeping under the stars any time of the year! The Yurts are designed to allow you to feel connected with your surroundings. So, relax and recharge, while sinking into your private outdoor spa or unwind with a good book in the comfy hammock.
Day 4 (AM) – Depart Echuca for Milawa
Distance – 223km ( 2hr 50 mins )
B400
BARMAH
Visit the largest red gum forest in the world in Barmah, the only Victorian town north of the Murray River. Alive with legendary river stories, the local forest, wetlands and waterways are ideal starting points for your own stories.
Heritage-listed Barmah National Park is home to trees over 500 years old and up to 30 metres high. The forest ecosystem, connected to the flooding regime of the Murray River, teems with native wildlife including 220 species of birds and some 550 types of plants.
COBRAM-BAROOGA
No need to decide between a river cruise or a beach getaway when you can have both at the twin towns of Cobram and Barooga, located on either side of the Murray River. Work up an appetite on the golf courses and fishing spots before sampling amazing local produce from surrounding farms. Relax and recharge on the stretches of sandy river beaches between Yarrawonga and Barmah. Thompson's Beach, Australia's largest inland beach is shaded by towering river red gums during the day and is floodlit in the evenings, making it the perfect spot for fishing, water-skiing and canoeing in the daytime and a family BBQ at night.
YARRAWONGA-MULWALA
The twin towns of Yarrawonga-Mulwala, separated by the Murray River, boast a large and beautiful man-made lake and combine to make the perfect spot for golfers, anglers, water sports fans, bush walkers and campers. Known as Sun Country, the area features plenty of sunshine and a wide-open landscape. Wander along pretty sandy beaches to find your own quiet swimming spot on the river. Feeling adventurous? Hire a canoe and explore the backwaters and lagoons. Alternatively, take a cruise or try your hand at waterskiing on Lake Mulwala.
MILAWA & KING VALLEY
Live la dolce vita with fine food, wine and accommodation in Milawa and King Valley, one of Australia's oldest gourmet regions and Victoria's breadbasket. Italian hospitality, you'll be left with mouth-watering memories and new friends when you leave Milawa and King Valley. Meet the winemakers and their families as you tour intimate, authentic wineries that continue the region's history of entrepreneurial and exciting winemaking. And for the inside scoop on some traditional recipes, take a class at Pizzini Wines Cooking School. Taste uncommon Italian varietals like prosecco, nebbiolo, sangiovese and barbera at family-run wineries including Pizzini, Dal Zotto Estate, Sam Miranda and Ciavarella Wines.
Savoury Stops – Make your way beyond stunning alpine vistas, acres of vineyards, plains of wildflowers and historic locations, stopping at the Milawa Cheese Factory Café for homemade cheeses. Sample local mustards, herb vinegars and preserves at Milawa Mustards, and join an olive tasting at the Olive Shop.
Day 4 (1:00 PM) - Arrive Brown Brothers Winery – Lunch
Brown Brothers is one of Australia's leading family-owned wine companies, with the family making wine in Victoria for over 120 years.
Founded in 1889 by John Francis Brown, it was under the guidance of his son, John Charles Brown, that Brown Brothers established its reputation as a producer willing to experiment with innovative grape varieties.
Surrounding the Epicurean Centre and Cellar Door, the Milawa Vineyard is the fruit source for renowned wines such as Patricia Noble Riesling, Shiraz Mondeuse and Cabernet and Dolcetto. It is also home to Brown Brothers grape retrieval and winemaking facilities where thousands of tonnes of grapes are crushed each vintage.
Taste the complete range of Brown Brothers wines including limited release and Cellar Door wines that can only be tasted via a visit to the winery.
Suggested Dining
Try the Plough Inn which is located in a historic building and apart from being a popular watering hole, provides great food in the bar and restaurant or wet the wsitle after a long day at The Mountain View Hotel, a  boutique gastro-pub situated in Whitfield – the heart of North East Victoria's King Valley wine region
Overnight
You cannot beat walking home from lunch so stay across the Road from Brown Brothers at Lindenwarrah.
Day 5 (AM) – Depart Milawa for Healesville
Distance – 225km (  2hr 35 mins )
B300, 340, 360
GLENROWEN
Bushrangers were prolific in northeast Victoria during the gold rush, with Ned Kelly, Harry Power and 'Mad Dog' Morgan three of the most infamous. The bloody siege and capture of the Kelly Gang in Glenrowan is arguably the most famous chapter in Australian bushranger history.
Explore the site of the Kelly Gang's siege and capture in Glenrowan. Take a guided tour or pick up a map of the Siege Site Walk and follow it past several sites in Glenrowan that featured in the Kelly Gang's capture. Stand in the cells and the dock where Ned Kelly stood for his preliminary hearing in August 1880
BENALLA
Smell the roses in Benalla and witness internationally renowned artworks at a regional gallery that punches above its weight.
Reserve plenty of time to explore the lakeside Benalla Regional Art Gallery; internationally recognised for its excellent historic and contemporary Australian art collection. See fine artworks including a tapestry of Sidney Nolan's Glenrowan, depicting the capture of bushranger Ned Kelly, and Albert Tucker's painting of Kelly Gang member Joe Byrne.
BUXTON
Catch your own lunch at Buxton Trout and Salmon Farm is Australia's first trout farm where trout have been reared for over 50 years. The gravity fed water supply originates from the snowfields of Lake Mountain before cascading down Stevensons Falls and through its streams providing the perfect place to grow a clean natural food.
HEALESVILLE
Get your foodie fix in Healesville, a regional food and wine hub surrounded by stunning scenery. Meet your favourite Australian animalsat Healesville Sanctuary wildlife park. Get up-close-and-personal to 200 species of native animals and birdlife on meandering paths and in walk-through exhibits.
Wine and dine any way you like, you may be in awe of the iconic names of Healesville's wineries, including Domaine Chandon, Rochford Wines and Coldstream Hills, but the approachable winemakers ensure a visit to the cellar door is both informative and entertaining.
Suggested Dining
Sate your appetite in town with gourmet pizzas and artisan breads at Giant Steps/Innocent Bystander, or a gastro-pub meal at Healesville Hotel.
Overnight
Try Tuck Inn B&B which is consistently voted #1 B&B/Inn on Trip Advisor for the Yarra Valley & Healesville, perfectly located with a short 30 second stroll down into the 'ville.
Day 6 (AM) – Depart Healesville for Yarra Valley & Melbourne
Distance – 65km (  1hr 16 mins )

Discover the region where exceptional food and wine are the norm rather than the exception, where international 'slow food' festivals are celebrated alongside sleek architecturally designed winery restaurants, and where wholesome country hospitality is the ideal seasoning to modern dining.
Vineyard dining and mountain retreats
Match the Yarra Valley's abundant fresh produce to fine wines as you linger over long lunches in winery eateries and 'hatted' restaurants with views of the rolling hills and boundless vineyards.
Tuck yourself in amid the towering trees and misty ranges of the Dandenongs and indulge your sweet tooth with the fresh cream and just-baked scones of the famous Devonshire teas.
Where the world goes for wine
Choose from over 40 winery cellar doors to visit and see why the Yarra Valley sets an international benchmark for premium cool-climate wines. Take a tour to learn the secrets of terroir and tradition and taste the trademark pinot noir and sparkling wines.
YARRA GLEN
Taste Yarra Glen's long history of gourmet indulgence as you pick up locally grown produce from farmers markets and sample wines at pioneering cellar doors. With a history of fine foods go straight to the heart of the pioneering agricultural and dairy farming history of Yarra Glen at Gulf Station, a working farm dating from the mid-nineteenth century. Wander the property alongside cattle, horses, Berkshire pigs, and sheep.
Fill your larder directly from specialist growers and producers at farm gates, winery cellar doors and at the monthly Yarra Valley Regional Farmers Market at Yering Station.
Stop at local eateries to sample regional produce on a plate, go retro at the National Trust-classified 1888 Yarra Glen Grand Hotel, and visit the Yarra Valley Dairy to savour handmade cheeses with excellent views. Jump on the boutique beer bandwagon with quality ale at Hargreaves Hill.
Meet the makers of some of Victoria's best-known wines at Yering Station, De Bortoli and TarraWarra Estate. Stumble upon iconic Australian art in bucolic surrounds that could be lifted straight from the easel at Yarra Glen's TarraWarra Museum of Art.
Arrive Melbourne
Congratulations – You have seen the best of Victoria but now it's Melbourne's turn.